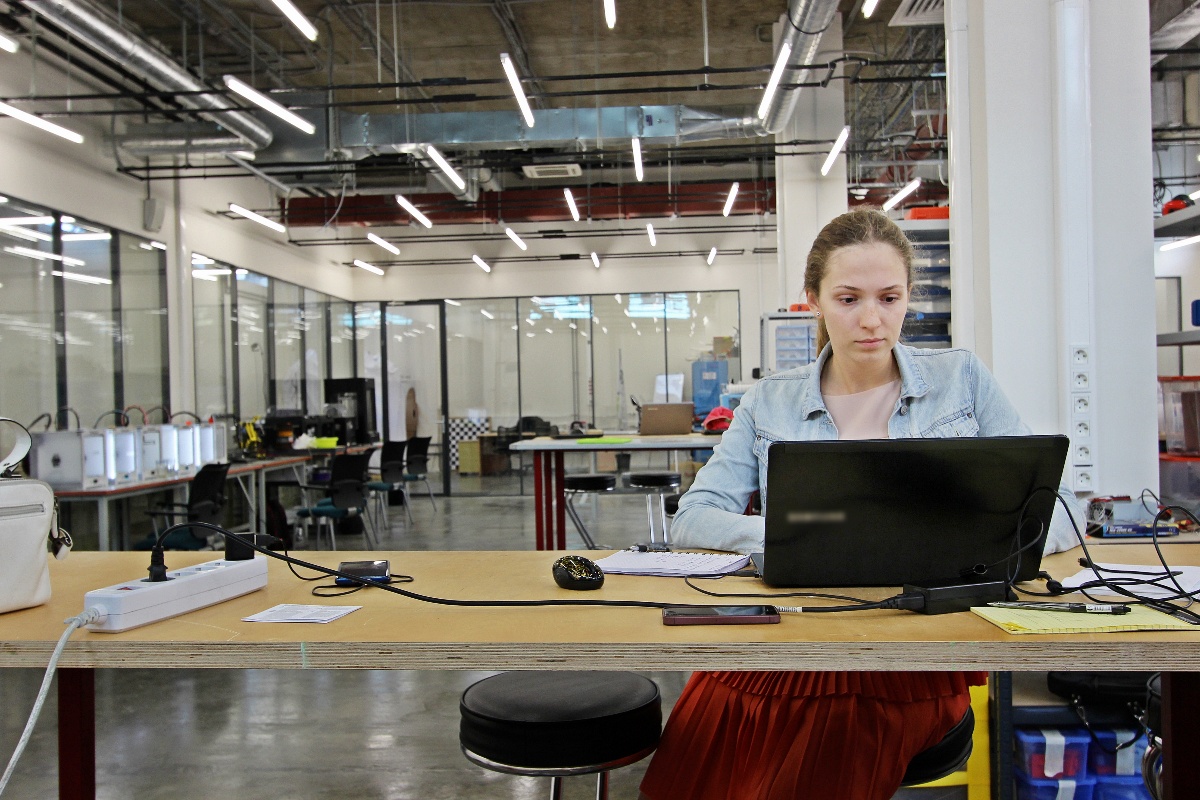 Welcome to the online application portal for Master of Science programs at the Skolkovo Institute of Science and Technology.

Skoltech is a new kind of technological university established by the Russian government in collaboration with Massachusetts Institute of Technology in 2011. Skoltech offers brand new facilities and innovational educational programs delivered in English by world-class professors. Our goal is to prepare students to make impact to Russia and the world through scientific discovery and technological innovation.

The general areas of education at Skoltech are:

Energy Science and Technology
Information Science and Technology
Data Analysis and Management
Computational Science and Engineering
Biomedical Science and Technology
Space Science and Technology
Product Design and Advanced Manufacturing

The list of Master programs currently accepting applications can be found at http://www.skoltech.ru/en/student-life/admissions/msc-programs/
Application to Skoltech consists of two stages:

Stage 1. Application at Skoltech's online portal
The application deadlines for entry in 2016 in the second (current) wave of the admissions cycle are:
30 May for international applicants

22 June for Russian citizens (plus students currently in Russia or who do not need a visa to visit Russia for interviews). 
Stage 2. Selection Days
 
Twice a year, Master of Science applicants from across Russia and around the world converge to Skoltech for the Selection Days and a chance to gain admission to one of the institute's growing programs. During Selection Days, participants go through two and a half days of interviews, rigorous written examinations, an English test, and problem-based engineering modules designed by Skoltech faculty and senior staff. Selection Days is also an opportunity for prospective students to inform themselves about the latest developments in Skoltech's research and innovation programs. Invitations to Selection Days are reserved for those students who submitted the strongest online applications.The Selection Days for the current application period will be 12 – 14 July 2016.
If you are interested in our Ph.D. programs, please visit: apply.skoltech.ru/phd 
Skoltech welcomes inquiries by email as well as visitors! Please contact the Office of Student Affairs:
Skoltech
3 Nobel Street, Office 464
Moscow 143026
admissions@skoltech.ru
+7 (495) 280-1481, ext. 3403

To keep up on the latest news, follow us! 
Facebook: www.facebook.com/SkoltechAdmissions (English)
Twitter: twitter.com/Skoltech (English) or twitter.com/Skoltech_ru (Russian)
VKontakte: www.vk.com/Skoltech (Russian)